The Beagle is an energetic, medium-sized dog that was originally bred for tracking and hunting. They are attractive dogs with a solid build, floppy ears and an erect tail.
The breed has a short coat that comes in a number of standard colors, with tri-color the most common. Other variations that are accepted within the standard include, lemon, black and tan, orange and red and white.
Originally bred from the Harrier (a dog almost twice its size) the Beagle first came to prominence in 16th century England, where they were used as pack hunters of small game, like rabbits and pheasants.

Merry Products Tropical Island – Dog Bed with Cushion
"The Merry Products Tropical Island – Dog Bed with Cushion provides both a spacious sleeping corner for your beloved dog and a functional drawer to store all of its belongings. Palm trees on the rustic red colored matching cushion complete this pet bed with a tropical look. Dark and golden brown color stain gives this bed a finely aged finish. The unique arched front and wrap around rear fence make this bed a perfect piece of furniture that blends in seamlessly with any interior design styles. Bed is made of environmental friendly bamboo and wood. The cushion cover is made of cotton/polyester blend, with 100% polyester filling and is machine washable"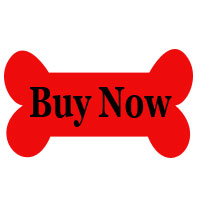 The name of the breed is believed to have its origin in the French word, "be'guele", referencing the sound commonly made by hunting dogs.
The AKC granted breed status as far back as 1885, but it took another half century before the breed started to become popular. Today of course, the Beagle is one of the most popular breeds worldwide.
One of the reasons for the breed's enduring popularity is their famously cheerful and gentle disposition. Beagles are happy, loving hounds who get along with everyone, and are particularly good with children. They are tolerant of other dogs, but around cats and small animals, the hunting instinct kicks in and they may decide to give chase. It is therefore important to socialize your Beagle with cats at an early age.
In common with other hounds, Beagles are known to be strong-willed and are notoriously difficult to train. They are easily distracted by interesting smells and are therefore inclined to wander. If you have one of these dogs you need a garden that is well secured, with no possibility of escape.
This is a healthy breed with a median lifespan of 15 years. However, they are not immune to inherited diseases and may suffer from, intervertebral disk disease, epilepsy, glaucoma, patellar luxation, chondrodysplasia, cherry eye and hypothyroidism.
Grooming a Beagle is a relatively easy task. A good brush down twice a week is all it takes to keep the coat looking its best and reduce shedding. You should also pay special attention to the ears, keeping them clean and dry, to avoid infection.
For dogs that spend time in open fields and woodland, you'll want to check regularly for ticks, and also apply a monthly tick and flea preventative.
As hunting dogs, Beagles love the great outdoors, provided they have human or canine company. They are not really suited to apartment living, but will tolerate it as long as they are exercised outdoors every day. Be warned though that an under-exercised Beagle will soon turn to destructive behaviors, like chewing and problem barking.
Beagles enjoy being close to their human family, so your dog will much prefer to live indoors, close to those he loves.
If you're searching for dog names, for your Beagle, I recommend puppy-names-hq.com. This site has 1000's of excellent dog names, including a huge list of boy dog names choose from.