The Boxer is an impressive, powerfully built dog of German origin. The breed was created in the 1800s and was originally a cross between the English Bulldog and the Bullenbeisser, a now extinct dog that was used to hunt wild boar. The breed was first introduced into the United States at the turn of the twentieth century, but did not achieve widespread popularity as a pet dog until after World War II. They are currently ranked as one of the most popular dog breeds by the AKC.
With its hanging jowls, undershot jaw and solid, powerful build, the Boxer looks very intimidating. The coat is short and can be fawn or brindle with white markings on the chest and the paws.
Standing 25 inches at the withers and weighing as much as 70 pounds the Boxer, has a strong barrel chest and a very strong, squarish jaw. It looks very much like the middle-weight pugilist that its name suggests.In the past the tail was commonly docked, and the ears were sometimes cropped. However, these practices have now been outlawed in many countries.

Merry Products Room with A View Dog House
"This Merry Products Room with A View Dog House is designed for the smaller animals in your home, and while of a more compact nature, does not sacrifice comfort or style for space. The cedar construction and raised base architecture allows you the freedom to keep this house indoors or outdoors, while keeping your pet warm and dry. As a bonus this house has steps along one side which lead to a wonderful roof-top balcony allowing your pet the freedom to enjoy the weather of the warmer months, while still in the comfort of his own home"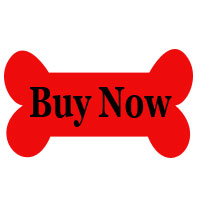 Despite their tough guy looks, Boxers are generally sweet-natured, friendly, and playful. They are particularly gentle with children and fiercely protective of their owners. They are however, cautious around strangers and ready to defend their human family against any threat. These characteristics make the Boxer an excellent guard dog.
Boxers are not the easiest dogs to train, because they have a decidedly stubborn streak. They are however, quite intelligent, and very eager to please, so with persistence you will succeed. Be aware though that they are quite sensitive and don't respond well to harsh treatment. Use a positive, reward-based training approach if you want results.
Unfortunately, Boxers can suffer from a number of inherited health problems including, skin tumors, heart murmurs, digestive problems, hypothyroidism, progressive axonopathy, hip dysplasia and cornea ulcers. The average lifespan for the breed is between 10 and 12 years.
Grooming is an easy, low maintenance task, requiring a brush down a few times a week to keep the short coat looking its best.
You will also want to clean the teeth weekly and keep the nails clipped to a reasonable length. This last task is one that few dog owners enjoy, but your vet of a professional groomer can do it for you if you are squeamish.
If you're thinking of adopting a Boxer you'll need to be prepared to meet the dog's exercise needs. These are energetic dogs, who need at least a long walk every day. You should also involve your Boxer in games, as they are quite playful dogs.
These loyal, affectionate, energetic and protective dogs are excellent family pets, and it is no surprise that they are one of the most popular dog breeds, world-wide.
Good dog names can be hard to find. The best advice is to try one of the online puppy names, sites. My personal favorite is Puppy Names HQ, a site that has tons of excellent dog names to pick from, including thousands of girl dog names.