The Belgian Malinois is a medium sized dog that is often mistaken for a German Shepherd. On closer inspection though, you'll notice that the Malinois is slightly smaller, and not quite as muscular. The Malinois stands 22 to 26 inches at the withers and weighs between 55 and 65 points. As the names suggests it originally comes from the city of Malinois, in Belguim.
There are, in fact, four closely related breeds of Belgian sheepdog. In addition to the Malinois you'll find the Tervuren, Groenendal, and Laekenois. Different kennel clubs recognize these breeds differently, some consider them variants of a single breed, while others have accredited each as a breed in its own right.
Although Malinois still work as sheep herders, these days you are far more likely to see them as police dogs. Their intelligence and obedience makes them adept at all kinds of police work, including bomb detection, narcotics detection, search and rescue work, and guarding.

Petsafe Pet Screen Door
"The Petsafe Pet Screen Door is rustproof and made of strong APS frame. It works well with metal or fiber screen doors; the flap has built in fiberglass screen that blends nicely. The Panel has locks to keep pets from going out, ceramic magnets ensure flaps always closes completely behind your pet"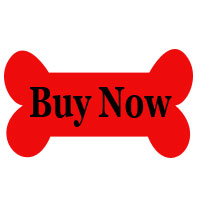 These are smart dogs with a protective nature that can make them excellent pets, under the right conditions. The Malinios needs training, socialization and consistent pack leadership. You will also need to be prepared for long exercise sessions with your dog, every day. Dogs that become bored and frustrated due to lack of activity, often develop behavioral problems and this will almost certainly be the case with a Malinois.
Socialization is important, especially with children, other dogs and non-canine pets. But even a well socialized Malinois may try to be dominant with other dogs, so be sure to supervise situations where dominance may be an issue, like meal times.
You should also be aware that the herding instinct is still dominant in the breed, so they try to herd anyone in the immediate vicinity – usually by nipping at their ankles.
If you're a first time dog owner you should think long and hard before taking on the responsibility of a Malinois as they can be a real handful. Speak to other owners, breeders and perhaps a dog trainer before making a decision. This is not an ideal breed for the inexperienced.
The Belgian Malinois is a generally healthy dog that suffers from few of the diseases that typically afflict purebred dogs. They are, however, prone to a number of less serious ailments including, epilepsy, thyroid problems, cataracts and progressive retinal atrophy. In terms of behavioral problems, you may see aggression, or shyness in dogs that have not been socialized.
This breed is a fairly easy keeper and only needs to be brushed down, with a bristle brush, every other day or so.
The Malinois is a working dog and not ideally suited to apartment living. They can however do okay in a smaller space provided they get rigorous daily exercise. They do like to be outdoors, but they are generally devoted to their families and would much rather live indoors among their human 'pack'.
If you're looking for dog names, for your Belgian Malinois, I'd recommend Puppy Names HQ, a site with an extensive database of dog names, including thousands of boy dog names.