The Border Collie is the workaholic of the canine world. These medium-sized sheep herding dogs are quick, agile, and exceptionally intelligent. Seeing a Collie at work herding a flock is a wonder to behold. They truly have an incredible appetite for hard work.
The breed is native to Scotland and northern England. When the Vikings invaded Scotland, they brought with them sheep herding dogs which were crossed with local dogs. These crosses produced dogs which resemble the modern Rough Collie. The Border Collie, split from the Rough Collie to become a distinct breed during the 19th century.
The Border Collie is a striking dog, characterized by its medium length, contrasting coat, its athletic build, and intense expression. They can reach 22 inches at the shoulder and weigh up to 45 pounds.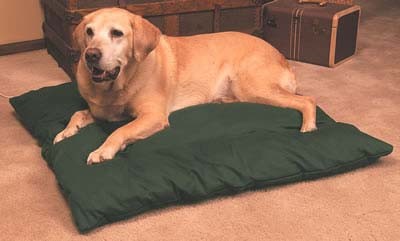 K & H Manufacturing Thermo Dog Bed – Large Size
Combines the upscale look of a down comforter with the benefit of body temperature for your dog. The K & H Manufacturing Thermo Dog Bed – Large Size has dual thermostats to maintain a surface temperature approximately 12 to 15 degrees above ambient air temperature that warms to a comfortable 102 degrees when in use by your pet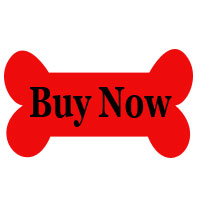 Although black and white is the most common coat color, there are a number of different coat types and colors. These can be rough or smooth, bi-color or tr-color and merle, or sable.
If you're thinking of taking on the responsibility of one of these dogs I would urge you to give it very serious thought. This dog is only suited to the most active of individuals and families. The ideal owner is someone with an outdoor lifestyle who can involve the dog in hiking, jogging and other activities.
These dogs also excel at all kinds of dog sports including disc dog, agility and of course herding trials. They are formidable competitors and their natural speed, balance and intelligence often sees them winning these events.It should be pretty clear that this is not a dog to be kept in an apartment, because you will definitely end up with a dog that has severe behavioral problems.
At the very least you'll need a large garden, plus two to three hours of vigorous exercise per day to keep a Border Collie happy. So, although they can be affectionate, and will build strong bonds with their owner, they are not best suited to the role of companion dog.
The Border Collie is a healthy dog that can live 15 years or longer. However, like all pure bred dogs, they are prone to inherited diseases. Common problems that affect this breed are hip, elbow dysplasia, epilepsy, progressive retinal atrophy and cataracts.
Grooming comes down to a good brush down every other day, except during the twice-yearly shedding season, when you will have to brush your dog every day.
If your dog is often outdoors and spends time in the field or forest, you'll have to check for, and remove, ticks every day.
Finding good dog names, for a Border Collie can be a challenge. Your best bet is to use an online dog names database like Puppy Names HQ, which has literally thousands of excellent dog names, including a mega-list of male dog names.